HFM
Supporting a global community of hedge fund professionals
We've been providing information on the hedge fund space since 1998.  Originally providing editorial coverage of the hedge fund industry through our well known magazines, HFM is now the industry leading intelligence and data resource for anyone within the hedge fund space. Our experienced journalists and industry analysts ensure members stay ahead of the curve, armed with all the news, information and intelligence to help them raise funds, benchmark their performance and run their businesses more effectively.
HFM provides a unique combination of proprietary data, actionable insights and networking events
The number one hedge fund data source
The combination of hedge fund performance and investor data makes HFM data unique. Our members use HFM to discover valuable sales leads, benchmark competitors and conduct meaningful due diligence. Maintained by our in-house team, HFM data includes access to over 27,000 named contacts globally across the top fund management companies. In total the HFM database has over 20,000 hedge fund profiles, 8,000 active funds and 3,800 investor profiles. The unique Billion Dollar Club rankings provide details on the size and performance of the world's biggest and most successful hedge funds.
Insights, thought-leadership and connection building
HFM Events provide hedge fund leaders with the business intelligence and strategic insights that they need to succeed in a competitive marketplace. Our exclusive, invitation-only series of Operational Leaders Summits in North America, Europe and AsiaPac offer the opportunity to discuss and debate the key issues affecting the industry and develop long-term, high-value relationships. HFM Awards enable both service providers and hedge funds to showcase their achievements, stand apart from their competitors and win new business. A wide range of breakfast briefings, private dinners and webinars enable additional opportunities to learn about the latest industry hot-topics and build connections with peers.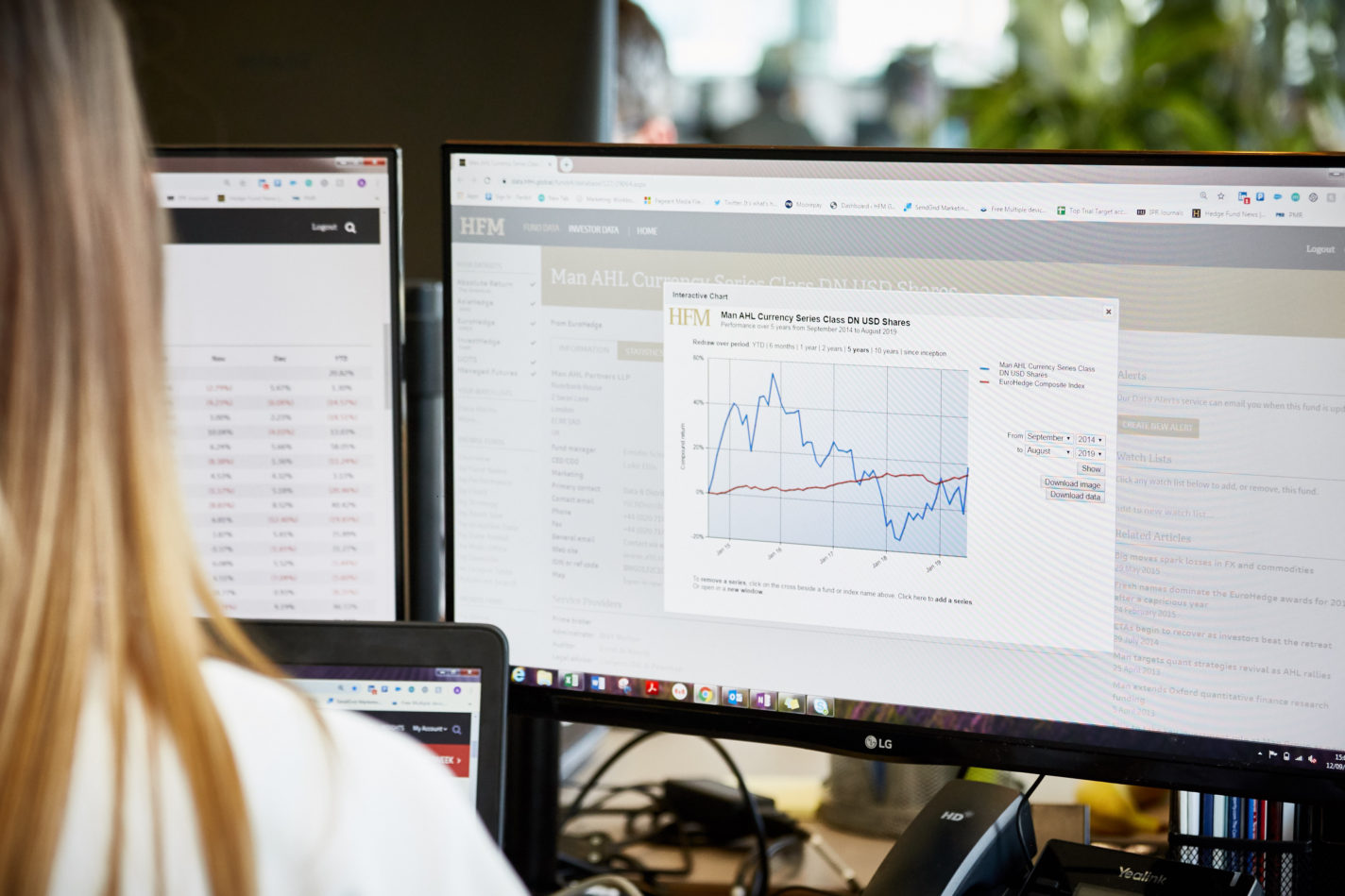 Key facts
20,000+
hedge fund profiles within the HFM performance database
20
research reports published throughout the year
459
firms listed in HFM's Global Billion Dollar Club
90
global events hosted annually
What our customers say about us
Client – Phill Chapple, COO, Monterone Partners, HFM
HFM is at the forefront of the hedge fund media space and its journalists have their finger on the pulse of the industry. HFM events are varied and informative, with their annual operational leaders' summit the must-attend event of the year.
Phill Chapple, COO, Monterone Partners, HFM
Client – David Hill, CFO, Cheyne Capital, HFM
The event was very enjoyable.  Each year the true value lies in the opportunity to catch up with peers in an informal setting and chew the fat on relevant topics.
David Hill, CFO, Cheyne Capital – HFM EU COO Summit 2019