Fund Intelligence
The leading business intelligence platform for the US asset management sector
Fund Intelligence provides US asset management professionals with vital and actionable intelligence on every part of the modern fund complex. Our coverage is not simply about what's happening, it explains why, and why now. We provide our members with a broad perspective on the issues that really matter across all key asset management functions and unrivaled competitor intelligence, without having to subscribe to multiple industry sources.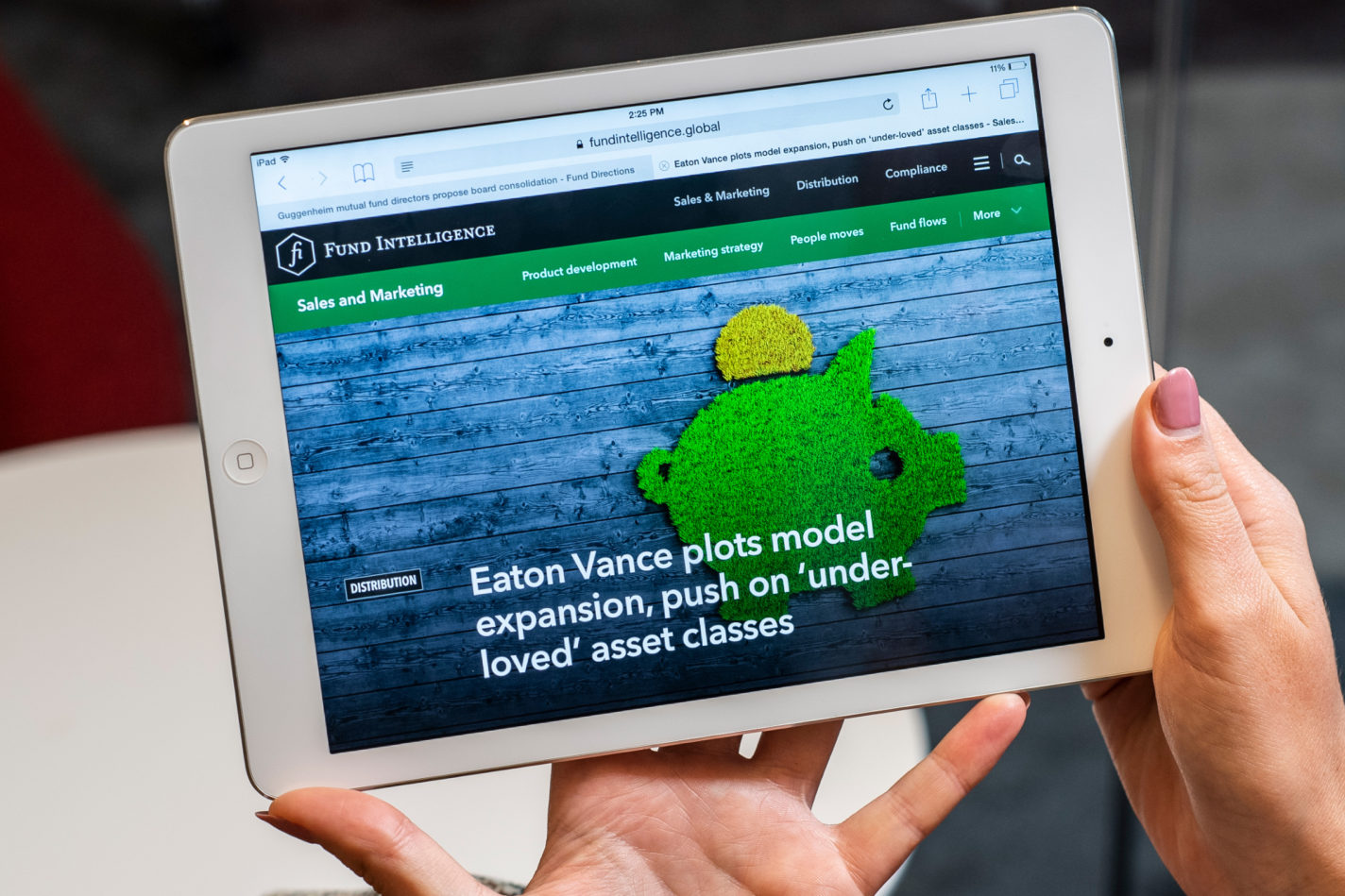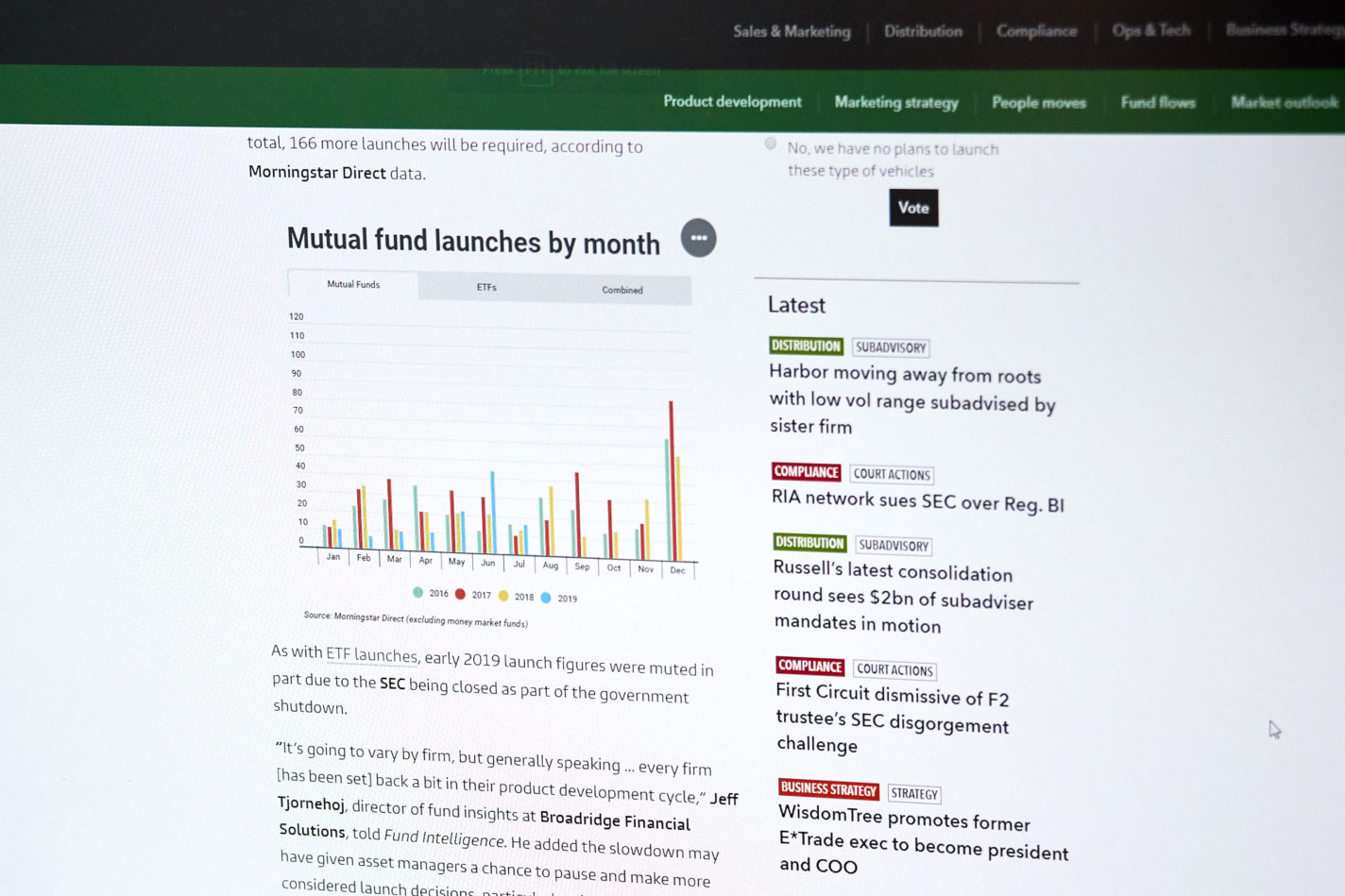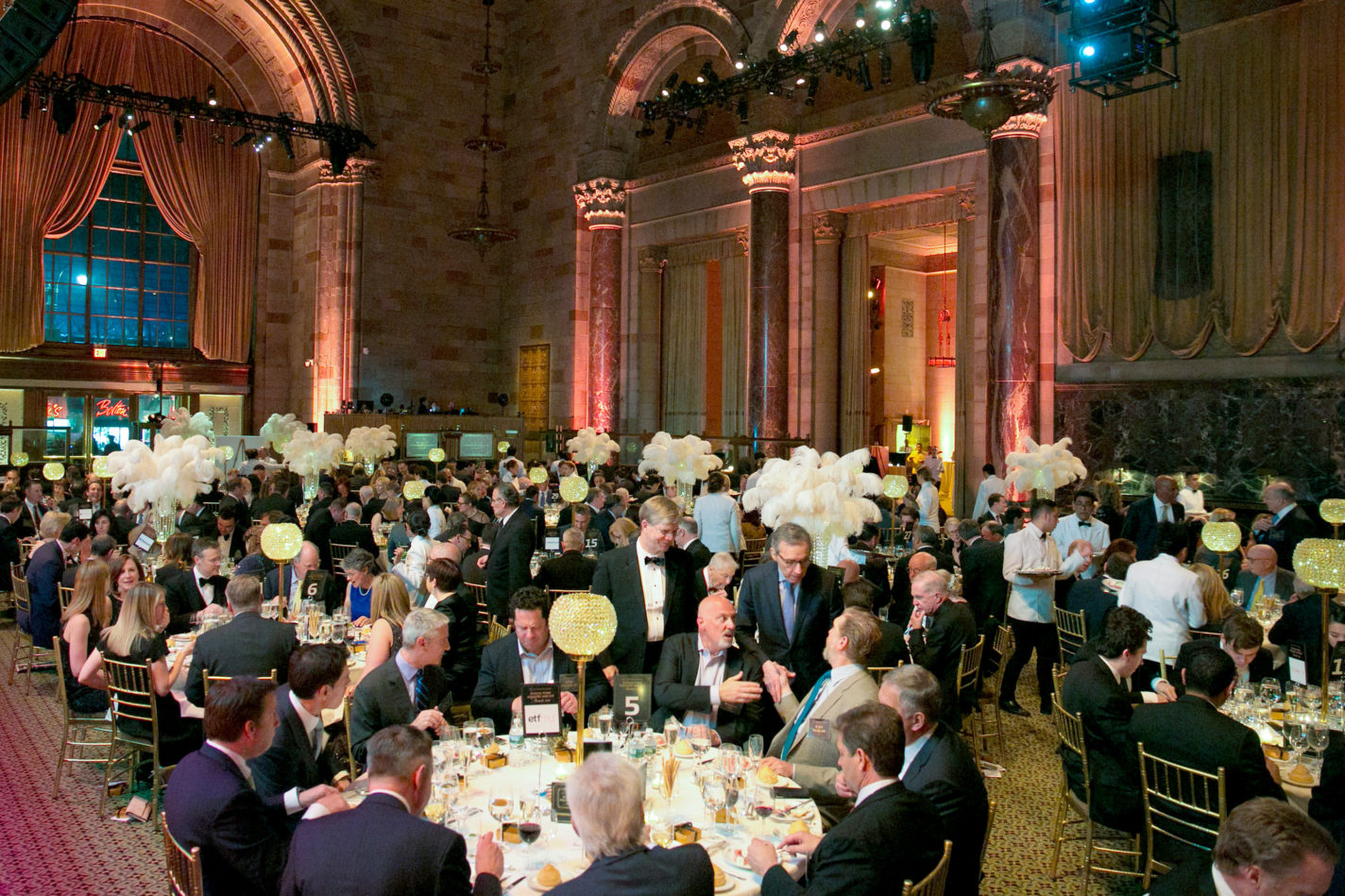 Business critical coverage across the entire US asset management industry
The right information, flowing to the right people, at the right time
Designed with a focus on clarity and simplicity, we provide our members with an understanding of key industry developments and competitor intelligence at a broad and role-specific level. Our platform caters for all levels of information consumption specific to an individual.
A community of peers
Providing in-depth insight, analysis and networking opportunities for our members is at the core of what we do. Our six dedicated channels – sales and marketing, distribution, business strategy, compliance, operations and technology, and wealth management – give our customers comprehensive and trusted insight into the asset management industry and help them carry out business critical decision-making.
These channels are complemented by our range of premier events, including awards, summits and briefings, which bring together senior decision-makers from the world's biggest asset managers to learn and be inspired by one another about the biggest trends shaping the industry.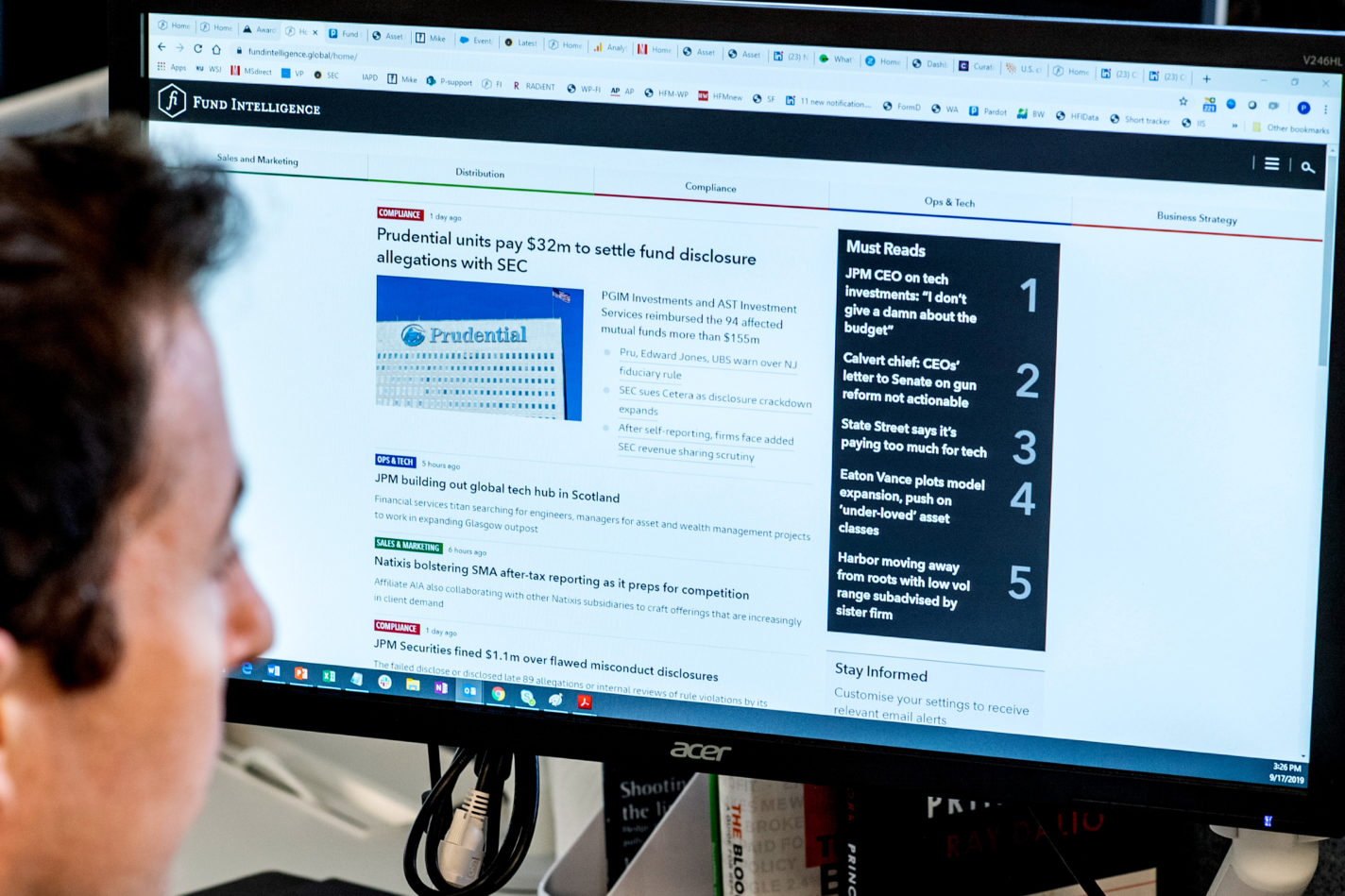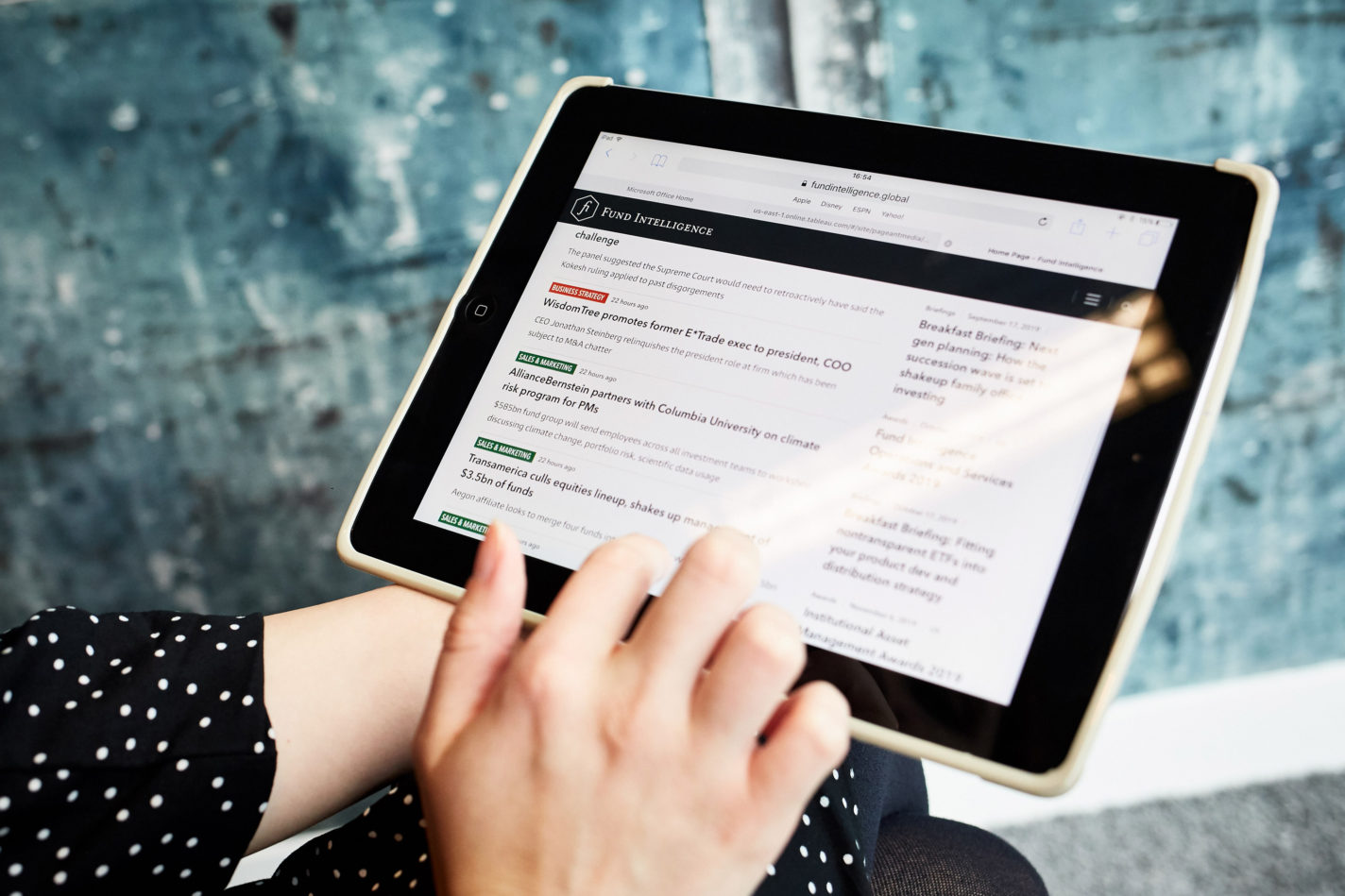 Key facts
35+
deep dive industry topics
125
dedicated reporting on the top 125 fund complexes
What our customers say about us
Client – Frank Polefrone, Senior Vice President, Broadridge Financial Solutions Inc
I'm a daily reader of Fund Intelligence, and find it a great source to keep me up to date on industry trends and client mentions. I find the articles timely and on point, a great way to keep up with an industry going through rapid change
Frank Polefrone, Senior Vice President, Broadridge Financial Solutions Inc